Harvard Law School's Cyberlaw Clinic, based at Harvard's Berkman Klein Center for Internet & Society, provides high-quality, pro-bono legal services to appropriate clients on issues relating to the Internet, technology, and intellectual property. Students enhance their preparation for high-tech practice and earn course credit by working on real-world litigation, client counseling, advocacy, and transactional / licensing projects and cases. The Clinic strives to help clients achieve success in their activities online, mindful of (and in response to) existing law. The Clinic also works with clients to shape the law's development through policy and advocacy efforts. The Cyberlaw Clinic was the first of its kind, and it continues its tradition of innovation in its areas of practice. The Clinic works independently, with law students supervised by experienced and licensed attorneys.  In some cases, the Clinic collaborates with counsel throughout the country to take advantage of regional or substantive legal expertise.
From the Blog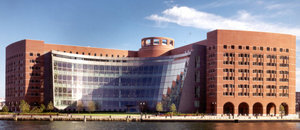 Last week, the First Circuit heard oral argument in Rideout v. Gardner. The case concerns the constitutionality of a New Hampshire statute — N.H. Rev. Stat. Ann. § 659:35 (as amended in 2014) — which prohibits voters from sharing photos of their marked ballots on social media. Specifically, the statute bars (among other things) "taking a digital image or photograph of [one's] marked ballot and distributing or sharing the image via social media." It has become known as New Hampshire's "ballot selfie" law.
We are excited to report that the Access to Justice Lab has gone live at Harvard Law School. HLS Professor Jim Greiner, who serves as Faculty Director of the Lab, is a pioneer in the use of rigorous research methodologies to evaluate of outcomes for those with legal needs. The Lab will carry on that work — developing evidence-based approaches to help courts and legal services providers understand what works in improving access to justice.
Featured
EXEMPTIONS TO PROHIBITION ON CIRCUMVENTION OF COPYRIGHT PROTECTION SYSTEMS FOR DEFUNCT DRM AND COPY PROTECITON-BASED STORES  |  DMCA Anti-Circumvention Exemption Request, Christopher Soghoian (RM 2008-8)  |  December 2, 2008)  |  The Cyberlaw Clinic submitted this request (pdf) on behalf of researcher Christopher Soghoian as part of the Copyright Office's triennial rulemaking process, seeking an exemption to DMCA §1201(a)(1)(A) for lawfully purchased sound recordings, audiovisual works, and software programs distributed commercially in digital format by online music and media stores and protected by technological measures that depend on the continued availability of authenticating servers, when such authenticating servers cease functioning because the store fails or for other reasons