If you ever wanted to see what happens when the Police Blue Code of Silence ("nobody knows nothing, nobody saw nothing") joins forces with the Defenders Red Herring Credo ("distract 'em with fishy accusations"), you should have been outside the Schenectady County Courthouse yesterday afternoon.  Those who weren't there can click this News Channel 13 news video link for a couple hundred illuminating seconds from the event. For full news coverage see:  "Police case a matter of form: Three Schenectady officers involved in alleged beating will face charges of not filing paperwork" (Albany Times Union, September 6, 2008); "Three Schenectady police officers face misconduct charges" (Schenectady Daily Gazette, September 6, 2008); and "Three Schenectady officers indicted for official misconduct" (Capital News 9, September 5, 2008).
Three police offers under investigation for beating up a man they arrested last December where charged yesterday with a mere misdemeanor count of failing to fill out a form (and turn on a camera).  They and their lawyers are very unhappy about the indictments.  The alleged victim of the beating wanted more. Let me try to summarize the facts:
Background: The Schenectady Police Department has been under a cloud for many years. (see our prior post) A barrage of complaints, including the frequent use of excessive force, led to a major civil rights investigation by the Justice Department and the DOJ Report recommended instituting new procedures to better monitor officer conduct during arrests.  Schenectady's

public safety commissioner

Wayne Bennett (a former superintendent of State Police) was hired last year to clean things up and has instituted reforms to attack this sort of misconduct — including the filing of Use of Force forms and the use of in-vehicle cameras to make a record of arrests.

This case started in December 2007. As Capital News 9 said in March: "Donald Randolph was pulled over in Schenectady on Dec. 7 and arrested for drunk driving, driving without a license and harassment. He claims he was beat up by the officers during the arrest. . . . According to a jail report, he arrived at the Schenectady County Jail hours later with a swollen face and bruised wrist."  "DWI suspect plans lawsuit against Schenectady police, city" (March 6, 2008)
Five officers who were present at the arrest were put on Administrative leave with pay pending a full investigation.  Our county District Attorney's office recused itself, and the matter was then handled by the Office of the New York State Attorney General.
As the Gazette notes today: "[T ]he original charges against Randolph fell apart. [Gregory] Karaskiewicz, the arresting officer, never did sobriety tests and never saw Randolph driving, District Attorney Robert Carney said previously. Randolph ultimately pleaded guilty to misdemeanor aggravated unlicensed operation, not felony drunk driving, which was the original charge."
At a hearing yesterday before county Judge Karen Drago, no charges were made against two of the officers, and the beating charges were dropped against three decorated officers Eric Reyell, 29, Gregory Hafensteiner, 30, and Andrew Karaskiewicz, 38.  However, as the Gazette reports today:
"Reyell, Hafensteiner and Karaskiewicz are accused of failing to complete a 'use of force' form regarding the arrest of Randolph. Reyell is also accused of failing to have his vehicle camera on during "events involving Donald Randolph."
Michael McDermott is Hafensteiner's attorney; Steven P. Coffey represents Karaskiewicz; and Cheryl Coleman represents Reyell.
John Milgrim, the attorney general's office spokesman, explained: "The internal rules that were allegedly violated and that are the subject of the indictment exist to protect citizens as well as the police themselves. The possible penalties reflect the seriousness of the matter. Each officer faces up to a year in jail and loss of his position if convicted [of the misdemeanor charges]." Reyell, Hafensteiner and Karaskiewicz have pleaded not guilty.
Half the court gallery was filled with plain-clothed officers and family members. After the hearing, Schenectady PBA President Bob Hamilton said (despite the contrary jail report), "There was no brutality, which, all you had to do is take one look at him. He said five officers beat him several times and he didn't have a mark on him." As for the new charges, Hamilton added:
"I've never seen anything like this before, and quite frankly, it's unconscionable. . . . We had three officers charged with a ridiculous crime. There's never been a precedent in this state before where an officer has been charged with official misconduct for not filling out a departmental form."
What's going on here?  Addressing that question, Rex Smith editor of the Albany Times Union wrote this morning ("Editorial: Indictment targets police corruption," September 6, 2008):
"You may quickly jump to the conclusion that cops who beat up a guy are getting away with a slap on the wrist. Or maybe you figure this is an unfair intrusion by lawyers who don't understand the street, where dedicated officers routinely confront jerks who can turn a quiet night into a nightmare."
PBA President Hamilton and the lawyers for the indicted officers want you to think the latter option is what this case is now all about, and that the indictments are illogical, vindictive and unwarranted, sending a chilling message to all law enforcement officers in Schenectady.
According to the Gazette, Hamilton complained: "One department form wasn't filled out and they're charged with a crime? Don't you see a problem with that?"  Saying he "can't find any logic in this circus they put together,"
"He also noted that for the charges to hold up, the officers would have had to have gained some benefit from their actions. Hamilton said he doesn't see how they could have benefited."
And, the article continued,
"Hamilton said the officers were rushed back to the road after the incident and returned later to file paperwork. The use of force form was forgotten".
It seems pretty clear to me what's happening:  Those weren't just any forms and any camera — and no police officer need worry that every forgotten form will earn him or her an indictment when there has been no suggestion of wrongdoing. Rex Smith got it right in his TU editorial:
"One guard against what cops call 'bad arrests' is the installation of cameras in squad cars. If the camera is turned on, it will produce evidence that can either convict a brutal cop or clear an unfairly charged officer of baseless allegations. And those forms officers are required to fill out after using force are similarly crucial. Officers lie on those forms at risk of being charged with perjury.
"But when officers don't turn on the cameras, or "forget" to file the forms, they enshroud their arrests in secrecy. Corruption thrives in such darkness."
'" . . . . [Attorney General Andrew] Cuomo doesn't have the evidence to either charge or clear the officers of the brutality allegation because the officers involved apparently blew off their commissioner's rules."
For Smith, therefore, the indictment "goes to the heart of the problem in Schenectady" and shows the State is serious in backing up the reforms made by Commissioner Bennett.
Just easily forgotten paperwork?  Melanie Trimble, executive director of the New York Civil Liberties Union's Capital Region chapter, was surely more on the mark when she told the Gazette, "That is not something that a police officer is likely to forget when force is used."  Trimble, whose organization had sued Schenectady over police violence, knows the value of those forms, and applauded the indictments as an indication they are being taken seriously as a tool to root out police misconduct.
Of course, defense counsel had a different take on the importance of the Use of Force form in this case.  Per the Times Union:
"Stephen Coffey, representing Andrew Karaskiewicz, said the use-of-force form 'means nothing within the context of the case' since department brass already knew the officers were dealing with a violent suspect."
Huh? My seven-year old nephew James could tear apart that logic, so I won't insult my readers by deconstructing it.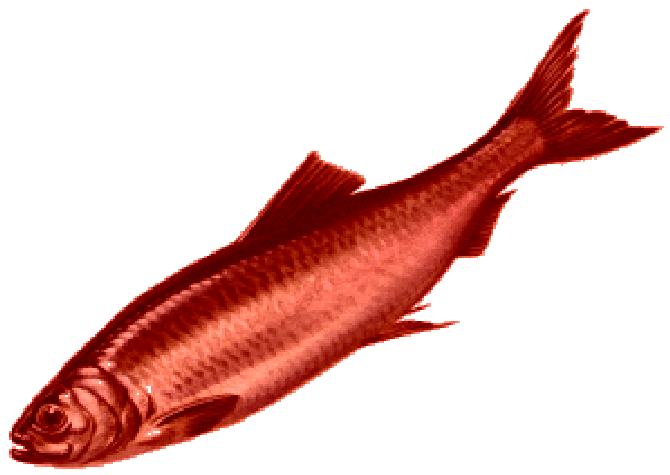 Given these circumstances, here's how the veteran criminal defense lawyers for the indicted officers reacted as they left the courthouse yesterday.    See if you can spot any red herring or blue strawmen:
Officer Reyell's lawyer is Cheryl Coleman.  She's a feisty former judge and was a successful prosecutor for many years.  (see our prior post)  Her website's masthead tells you "she's a fighter."  Here's what she had to say to the news media outside the Schenectady County Courthouse yesterday (see Channel 13's news video), besides telling the Times Union the indictment was "vindictive sour grapes.":
"I don't know what's next, failure to sharpen a pencil? "
"God, not everything that you do wrong at your job is a crime."
"I would be embarrassed to put that indictment forth.  It's pretty clear that they're trying to distract everybody with the fact that there is egg all over their face."
Officer Karaskiewicz's lawyer is Steven P. Coffey.  In addition to telling the TU that the use-of-force form "means nothing  within the context of the case," and "the charges could set a dangerous precedent for law enforcement officers all across the state," the well-known defense counsel and former Albany prosecutor said:
"You're going to start telling the police in this community, including the State Police and everybody else that because you don't fill out a form that adds nothing to the case, that you're going to be indicted?  Is this what you're telling the police in this community?"
The Gazette reporter fills out the picture of Coffey's spin on the case:
"Attorney Steve Coffey, representing Karaskiewicz, said his client didn't fill out the form because he didn't think he had to. The police knew Randolph was violent in the car, Coffey said. Coffey questioned how someone could be charged with a misdemeanor for failing to fill out a form."
Officer Hafensteiner's lawyer is Michael McDermott, the former Chief Felony Proseuctor for Albany County. Perhaps because he's been in private practice less than two years, he was a bit more restrained. McDermott told the Gazette that his client "feels relieved that he's vindicated that as police officer, he did a good job. And now to be brought into criminal court for failing to file a form, is pretty disappointing."  He did, however, insinuate improper motives on the part of the question the prosecutors, saying:
"Maybe at the end of the day, they felt they were some under pressure to return some kind of a charge."
Although I just coined the phrase today, I've complained about the Red Herring Credo of criminal counsel before (see, e.g., here), and have noted that the public's distrust of lawyers has something to do with "criminal defense lawyers spouting sound bites on courthouse steps, the content of which often strains credulity, blames victims, and has very little to do with the important role of making the government prove its case."  Yesterday's bit of lawyerly distraction especially irked me, however, when contrasted with what the same attorneys would surely have said about those "forgotten" forms if they had represented Donald Randolf against the original DWI charges, or in any subsequent civil case against the City of Schenectady.
The cooperative posture of the media with this defense b.s. makes the situation even worse.  I'm often surprised that even our best tv news anchors and reporters give defense attorneys so much uncontested airtime.  (As mentioned in this post, at times I fear it's because some of the biggest station advertisers are lawyers who overlap with the small group of prominent private criminal lawyers.  They are also a good source of tips and quips, so reporters want to keep the lawyers happy.)  In this case, watch the facial expression and tone of voice used by reporter Subrina Dhammi, in the Channel 13 video clip about the indictments.  And note the ready acceptance of the lawyers' spin by the usually-perceptive, award-winning anchor Benita Zahn. [She might have asked something like, "Wouldn't those forms have helped the investigation if they had been filled out?" Or, "How could all the officers forget this mandatory paperwork?"] I'm thankful that our newspapers have a more well-rounded account, but we all know which coverage will reach the broader audience and have the most impact.
If criminal defense lawyers would let us know how they would have handled this case and whether misleading the public and frivolously bad-mouthing the prosecution from the courthouse steps "just comes with the job," we'd be very appreciative.  Right now, I think justice will be best served with both less silence by police officers when accusations are made against their brethren and more silence by their defense counsel in the public arena.
As for this matter, I'm glad that — in the words of the Schenectady Gazette — "Mayor Brian U. Stratton and Public Safety Commissioner Wayne Bennett issued a statement Friday afternoon reaffirming their position that the outside investigation was appropriate," and noting that an internal investigation will now commence."  And, I will end with Rex Smith's cautionary and cautiously optimistic editorial conclusion:
"Maybe we misunderstand. Perhaps the indictment is misdirected and the officers will be cleared. Maybe. And maybe some Schenectady cops will decide to get it all off their chest and join their commissioner's fight to clean up their act."
p.s. If you want to share this post, you can use this TinyURL: http://tinyurl.com/BlueCodeRedHerring
update (9PM): I just watched the video Schenectady Cops Indicted, from the Albany CBS outlet, WRGB, Channel 6, with Steve Flamisch reporting. It is one-sided like the Channel 13 report, but makes the added assertion that the grand jury explicitly found the officers had not used excessive force (as opposed to not having enough evidence).  If a reader knows the basis for that assertion, please let us know in a Comment.
update (September 7, 2008): In an email sent last night, I asked Steve Flamisch of WRGB about his statement that "The grand jury determined whatever force the officers used was justified… ." (see the video clip)  This morning, Steve wrote me a frank and thoughtful response, including:
"I thought about this the next day, even before reading your email – the grand jury might have believed the cops assaulted the suspect, but lacked the proper evidence (including, perhaps, the paperwork and Officer Reyell's tape) to indict.
"It's an important distinction to make, and . . . I will suggest a follow-up story to my boss."
update (September 8, 2008):  This morning, the WRGB/Ch.6 reporter called to say they would have a follow-up piece this evening and asked to come over to interview me.  Just before the interview was to take place, Steve called again to say his bosses decided the subject was only about "technical distinctions" and he was re-assigned to a more urgent matter.  They may come back to these issues in November, prior to the next court date.
And see (Sept. 9, 2008) The (very unscientific) survey at the Schenectady Gazette, which asks "Should three Schenectady police officers face criminal charges for allegedly failing to fill out paperwork related to the use of force on a drunken driving suspect in December 2007?"
update (September 9, 2008): This morning, the Connecticut public defender who goes by the pen name Gideon wrote a thought-provoking posting "Courthouse Steps Syndrome" at his weblog a public dender weblog, which is widely read by the criminal defense bar (and others who like insightful writing).  The whole post deserves to be read and digested (as do the comments by several other criminal defense lawyers).  Here are two of Gideon's most important points:
"Our duty to the client should encourage restraint on the courthouse steps. Just because the clients (or more likely the media) want some outward showing of their 'innocence', doesn't mean we have to give it to them."
"[M]ost importantly in my opinion, today's 10pm news watchers are tomorrow's potential jurors. Much has been written in the blawgosphere over the past months about what best convinces a jury. Credibility was oft repeated. A jury will be more inclined to believe your client's version of the story if they're more inclined to believe you."
Note: Gideon has joined me and criminal defense lawyer Scott Greenstein (of the Simple Justice weblog) in a debate in our Comment section below.  I hope this post and Gideon's will motivate others to have a thoughtful (and respectful, polite) discussion of these issues.
update (September 10, 2008): An editorial in today's Schenectady Gazette explains why the indictments here for "official misconduct" were justified.  In the "Editorial: Indictment of Sch'dy cops can be questioned, but is justified" we're told:
"Why prosecute officers [with charges of "official misconduct"] for simple rule violations — all three for failing to fill out a "Use of Force" form, and one for not turning on a camera in his car during and immediately after an arrest?
"The answer is that prosecutors often charge people they suspect of committing a crime, but can't prove it, with whatever they've got them on. And in this case, the rule violations were not minor or incidental, but central to an alleged case of police brutality — indeed, a possible attempt to hide it."
The Gazette editor concludes: "The police have now heard from outside as well as inside that there will be real consequences for not following the rules, especially ones which go to the heart of their work. That's good."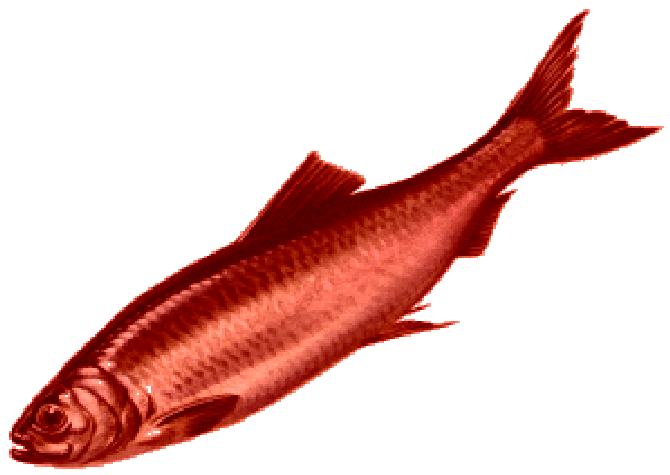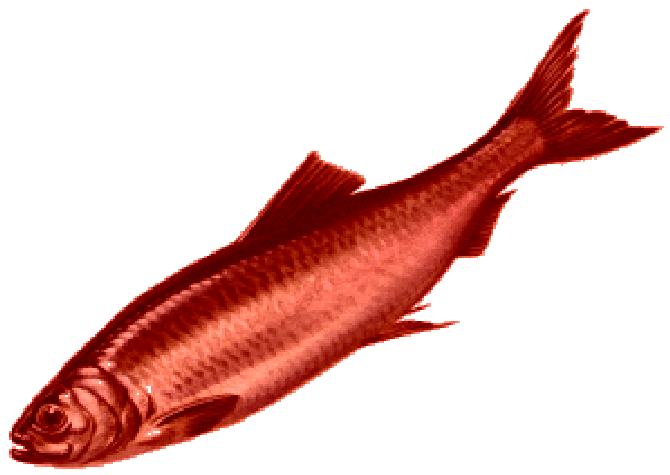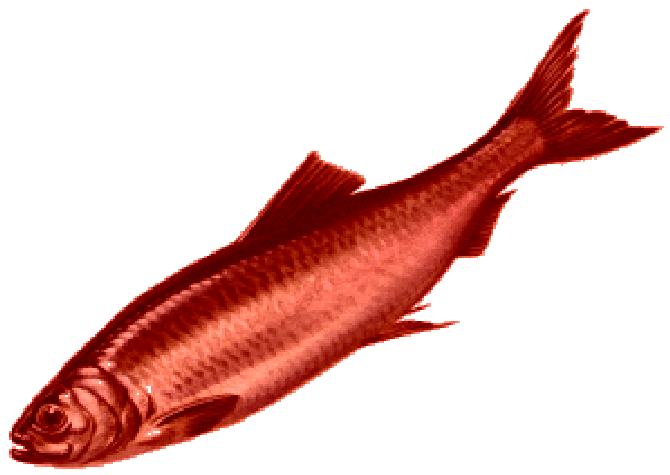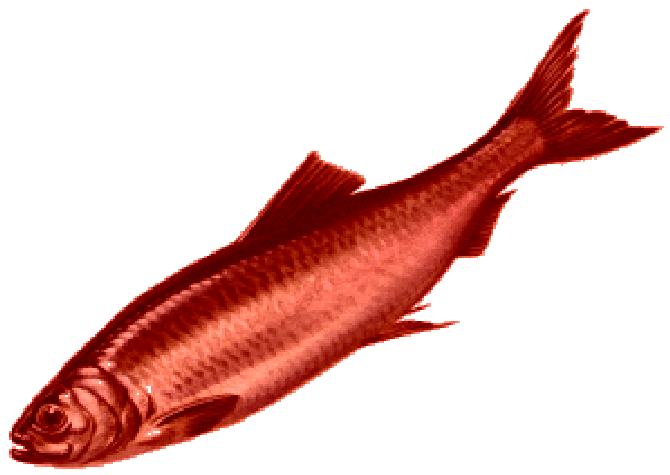 (4 P.M. update): If you want to see a lot of Red Herring (distractions to keep you away from the real issue) and Strawmen (distortions of the opponent's argument to make it an easy target), go to the comment sections of the Gazette Survey and Gazette Editorial.
For the record (despite how obvious it should be to the unjaundiced eye), I believe that most members of the Schenectady Police Department are good, honest cops.  If they're at all like the honest members of another maligned profession — lawyers — I bet they know that you don't regain the trust and respect of the public by sweeping accusations against the bad apples under a rug.  Instead, you make sure that valid charges are fully investigated with appropriate punishment applied (be it criminal or administrative), and you hope that others tempted to stray will take heed and be deterred from future missteps.
update (September 11, 2008): In the print edition of the Schenectady Gazette today, Carl Strock's column is titled "What did the cops do to be indicted?"  Among his statements and questions are:
"Naturally I wondered if more was going on.  I wondered if maybe the cops really did beat up the guy . . . and if the evidence wasn't solid enough to justify an indictment for that so the grand jury went with the next best thing, sort of like charging Al Capone with tax evasion . . ."
"The form that they failed to fill out was a 'use-of-force' form, which implies that they did indeed muscle the guy . . . "
"Even though he suffered no injuries to speak of — merely a bruise on the cheek — some kind of evidence was enough to outrage Schenectady Mayor Brian Stratton and to convince the state attorney general's office to take the case to a grand jury."
"I still want to know: Was the camera in one patrol car turned off so the cops could rough up the guy out of sight? . . . "
"I'm still waiting."
update (December 8, 2008):  Judge Drago dismissed the charges today.  See our post "judge tosses out charges based on cops' failure to fill out excessive force forms."
follow-up (May 14, 2010): After an arbitrator recommended his termination from the police force, Gregory Hafensteiner has resigned from the Department.  See "Cops career likely over" (Times Union, May 10, 2010).  Today's Schenectady Gazette tells of a police in-car video showing Hafensteiner kicking Donald Randolph.  See"Schenectady police-abuse video shows kicking incident" (by Kathleen Moore, May 14, 2010, p. A-1; available online by subscription).  Last Tuesday, the Gazette reported that "City police Officer Gregory Hafensteiner, who resigned on Sunday, used excessive force without provocation in the alleged beating of DWI suspect Donald Randolph, the mayor said Monday." ("Schenectady city officials: Office kicked suspect", May 11, 2010)
that croaking at the plum tree
is getting old…
frog
… by Kobayashi Issa, translated by David G. Lanoue
A clear hot day
the silence
behind the butterfly

……………… by Rebecca Lilly, from Shadwell Hills (Birch Prees Press, 2002)
in her silence
the tea kettle
announces winter

his headstone
rises with the moon
above the silence

………………………………….. by Andrew Riutta
"his headstone" – Full Moon Magazine (2005)
short summer night–
the frogs croaking
trash talk
… by Kobayashi Issa, translated by David G. Lanoue