March 10th, 2009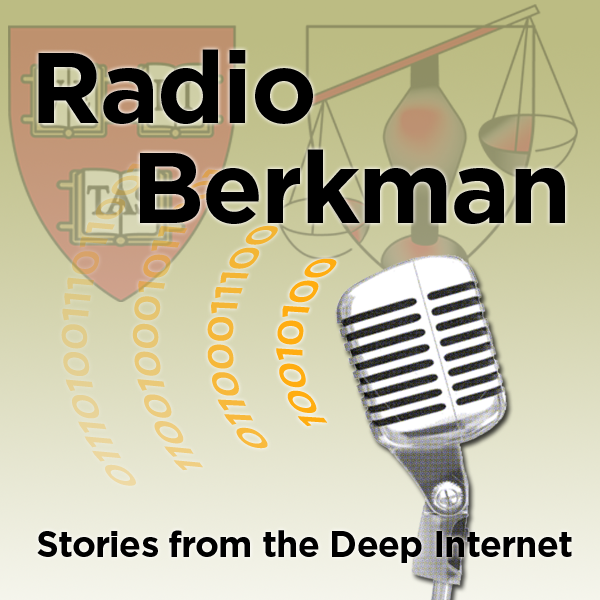 Could the "Digital Revolution" in China lead to an actual political revolution? With greater openness, communication, and debate taking place among the 1/5th of Chinese citizens on the web, the potential is greater now than ever before. But our guest this week, Rebecca MacKinnon, suggests that the scenarios for China's political and digital future are more diverse than they may seem. And can offer some interesting lessons for the democracies who are eager to use the web in governance.
Listen:
or download
Dig Deeper:
Subscribe to Rebecca MacKinnon's blog
Details of the Chinese Premier's two-hour web chat in February
The tongue-in-cheek video about censorship in China (in Chinese)
CC-licensed music this week:
Greg Williams – Teagarden Blues and Rain
General Fuzz – Reflective Moment
See a partial transcript after the jump.

Radio Berkman 112: 2009-03-10_mackinnon
Could the web bring democracy to China? The answer to this question and more on this week's Radio Berkman.
[MUSIC START]
The phrase "Digital Revolution" may have a greater meaning in China than in most other parts of the world. With twenty percent of Chinese citizens now online, China's net population is larger than the population of the entire United States. And the conversations going on in here in the "Free World" about government transparency and voter participation? Those debates are actually happening in China, too. President Obama may be on YouTube, but Chinese Premier Wen CHIA-PAO held an entire two-hour public web chat just last month.
Could the Digital Revolution in China actually trigger a political Revolution in the near future?
Not so fast. China's institutions are still considered strongly authoritarian – despite the sophisticated discourse on public affairs going among China's web-enabled – and the sharing of super-cute video of kitties.
Rebecca MacKinnon is an Open Society Fellow, co-founder of Global Voices, and a Professor and Researcher at the University of Hong Kong's Journalism and Media Studies Centre. She recently stopped by our studio to chat with David Weinberger about China, democracy, the web, and…alpacas??
[INTERVIEW EXCERPTS]
You can follow Rebecca on the web at rconversation.blogs.com
This episode of Radio Berkman was produced by me, Daniel Dennis Jones, at the Berkman Center for Internet and Society at Harvard University. You can find more programs like this, and subscribe to our podcast at blogs.law.harvard.edu
[MUSIC END]
Entry Filed under: Berkman Center,radioberkman