March 31st, 2009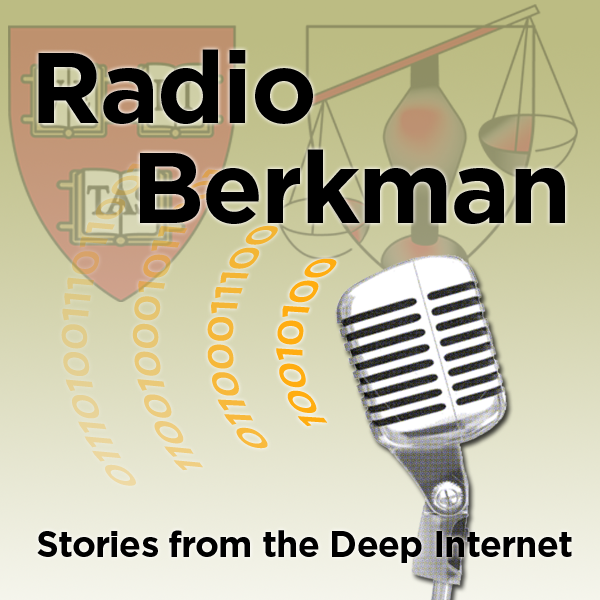 The tech world is an alphabet soup of acronyms referencing all kinds of fascinating concepts. But "VRM" might actually have implications for YOU as a consumer.
This week, in a special extended episode of Radio Berkman, one of the innovators of Vendor Rights Management (VRM) gives us an inside look at how the relationship between customer and retailer could become more efficient, practical, and personal.
For those worried about how the future of commerce, media, and the internet could play out this episode is a must listen.
Listen:
or download
The Reference Section:
Check out Doc's Blog
Check out Project VRM
Check out Doc's extended talk in audio or video
CC-licensed music this week:
Brad Sucks: "Dropping Out of School" and "I Think I Started a Trend"
See a partial transcript after the jump.

Radio Berkman 115: 2009-03-31_searls
Could technology actually empower you the consumer to get what you want from a company? And maybe make companies turn a better profit at the same time? Get ready to have your consumer mind blown on this week's Radio Berkman.
[MUSIC START]
Most of us take our one-way relationship with a company for granted. Even in these days of amazon and itunes, zappos and peapod, our relationship with a product provider involves a lot of searching to find what we want, and a lot of guessing on the part of the retailer. When we finally find our product, we have to exchange a great deal of personal and financial information before we can check out. And for every online retailer we interact with, the process has to be repeated all over again!
And take the case of the independent musician or radio station. If you want to throw them a few bucks to support their work, you can spend three minutes or more just entering in profile information! For institutions that depend on charitable support for their product, those minutes wasted can mean hundreds if not thousands of potential supporters lost.
We may not view the minutes spent engaging in transactions as a great inconvenience right now. But a group of innovators are hoping to empower consumers to have a more direct relationship with the companies they purchase from – and cut the red tape between what we want and how we get it.
Doc Searls is a co-author of the Cluetrain Manifesto, a senior editor at Linux Journal, and one of the innovators behind what is called Vendor Relationship Management. David Weinberger sat down with Doc to get a clearer picture of the market's potential future.
[LEAD IN TO – INTERVIEW EXCERPTS]
You can follow Doc's VRM project at http://projectvrm.org/
A more detailed talk from Doc, along with links to references made on this episode, can also be found on our website at blogs.law.harvard.edu
This episode of Radio Berkman was produced by me, Daniel Dennis Jones, at the Berkman Center for Internet and Society at Harvard University.
[MUSIC END]
Metadata
http://blogs.law.harvard.edu/doc
http://projectvrm.org/
Entry Filed under: audio,radioberkman