May 19th, 2009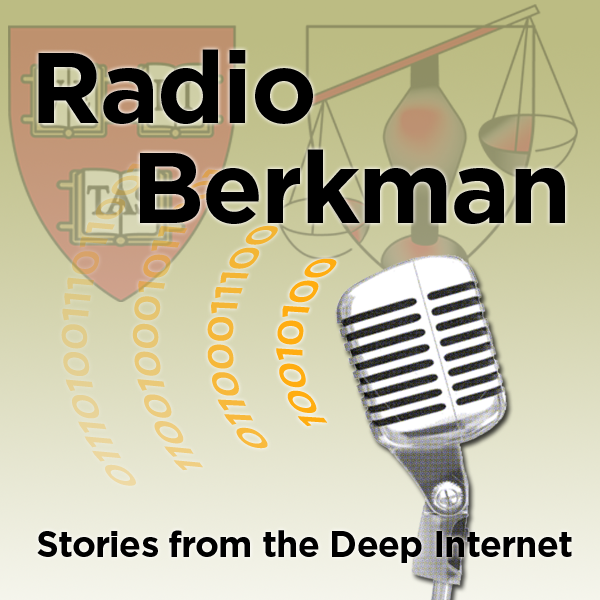 When NBC took its programming off of iTunes in 2007, part of their motivation may have been to reduce the proliferation of their content in digital form. Well, recent research shows that the takedown may have directly resulted in a spike in piracy of their content. Research from the i-Lab at Carnegie Mellon University shows that after the NBC takedown, requests for NBC content on pirate networks grew by 11.5%. What happened to piracy when they put the content back up on iTunes a year later? And what lessons should the industry take from this experience? David Weinberger speaks to researchers Michael Smith and Rahul Telang about the results of their study.
And how does big media learn from piracy and the culture of transparency on the web? Journalist and new media expert Daisy Whitney speaks to Daniel Dennis Jones about how big media and new media are learning to get along.
Listen:
or download
The Reference Section:
• Follow the work of the iLab
• Follow Daisy Whitney's work, and her shows TWiM and New Media Minute
• Read up on iLab's recently released report on piracy and NBC Converting Pirates Without Cannibalizing Purchasers: The Impact of Digital Distribution on Physical Sales and Internet Piracy

CC-licensed music this week:
Morgantj – Café Connection
General Fuzz – Cream
J Lang – Crazy Love
See a partial transcript after the jump.

Radio Berkman 122: 2009-05-19_cmu
What is the best way for Hollywood to keep their content from being pirated on the web? The answer to this question and more on this week's Radio Berkman.
[MUSIC START]
It happens to everyone. You spend millions of dollars producing your feature film or TV show, even more promoting it, and by the time it hits the screen already hundreds of thousands of people have gotten to see it on their computers just by grabbing it off of a peer to peer network for free. No ticket sales, no advertising dollars – you've just lost millions in potential revenue.
So how do we keep content from being accessed illegally? Shut down the pirate sites? Not according to Michael Smith and Rah-HOOL Telang. Smith and Telang research business models for media on the web at Carnegie Mellon University's i-Lab. In 2007 when NBC decided to stop offering top shows like the Office and Heroes on the iTunes store, the i-Lab started tracking how much of the previously available content was being downloaded illegally on filesharing networks. This past April the i-Lab released research showing that NBC's decision to take their shows off the web resulted in an 11.5 percent increase in demand for the content in pirated form.
David Weinberger spoke with Smith and Telang to find out more about this research and what lessons the entertainment industry should take.
[LEAD IN TO – INTERVIEW EXCERPTS]
Michael Smith and Rah-HOOL Telang are associate professors and researchers at the i-Lab at Carnegie Mellon University's Heinz College. The work of the i-Lab is definitely worth checking out. You can find more on them and their work including links to their recent research at our website, blogs.law.harvard.edu
[MUSIC UP]
What goes on in the minds of the captains of the entertainment industry as they navigate the dangerous waters of the web? Daisy Whitney is a journalist and content creator who consults frequently with industry as they try to chart a smooth course onto the web. I spoke with her to find out how the industry is figuring it out.
[LEAD IN TO – INTERVIEW EXCERPTS]
Daisy Whitney is the host of TVWeek's New Media Minute, This Week in Media, a journalist and new media expert. You can find more of her work at her website www.daisywhitney.com.
No need to fire up the peer to peer networks, because you can find links to content from all of our guests, a back catalog of Radios Berkman, and more free content than you can imagine at our website blogs.law.harvard.edu.
Thanks to all of our guests this week, as well as Ramayya Krishnan and Bryan Tamburro of the i-Lab. This episode of Radio Berkman was produced by me, Daniel Dennis Jones, at the Berkman Center for Internet and Society at Harvard University.
[MUSIC END]
Metadata
iLab: http://www.heinz.cmu.edu/i-lab/index.htm…
Michael Smith: http://www.heinz.cmu.edu/%7Emds/
Rahul Telang: http://www.heinz.cmu.edu/~rtelang/rahul_…
Piracy Research – Converting Pirates Without Cannibalizing Purchasers: The Impact of Digital Distribution on Physical Sales and Internet Piracy:http://papers.ssrn.com/sol3/papers.cfm?abstract_id=1381827
Daisy Whitney: http://daisywhitney.com/
Entry Filed under: audio,radioberkman