May 27th, 2009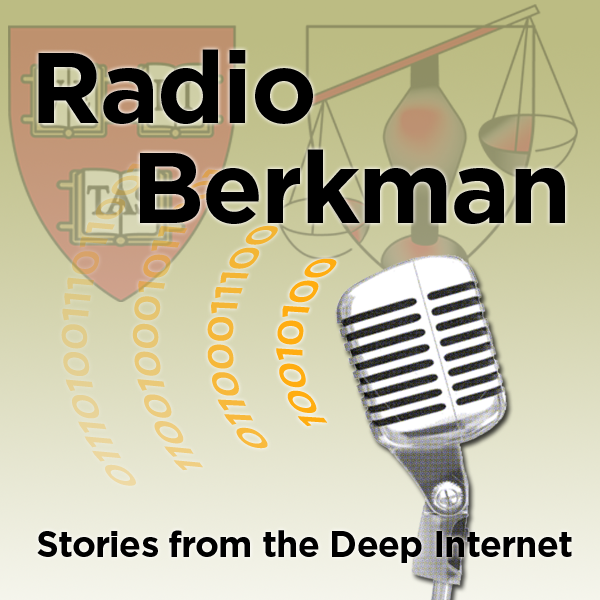 In this day of camera phones, automatic uploading to YouTube, blogs, and twitter telepathy we are all content creators. But if you're not careful you might get sued for copyright infringement. Making a fan tribute, borrowing something for educational use, or even taping your vacation could open you up to thousands of potential claims for copyright infringement.
How do you know when you're in the clear? The Center for Social Media at American University developed the Code of Best Practices for Fair Use in Online Video to help creators figure this out. Last week they released a video explaining the concepts of Fair Use even more clearly.
We spoke with Patricia Aufderheide, Director of the Center for Social Media to help us understand where this effort came from, and where it might be going.
Listen:
or download
Reference Section:
Follow the Center for Social Media
Generate your own Counter Takedown Notice
Watch Remix Culture: Fair Use is Your Friend
CC-licensed music this week:
See a partial transcript after the jump.
Radio Berkman 123: 2009-05-26_fairuse
The answer to this question and more on this week's Radio Berkman.
[MUSIC START]
I'm a big fan of pro-wrestling. That's why last year when I created a fan tribute to Macho Man Randy Savage set to the music of Prince, I immediately uploaded it to YouTube. A week later I received a note from YouTube in my email inbox saying:
"We have removed or disabled access to the following material as a result of a third-party notification claiming that your material is infringing."
Infringing? Imagine my feelings of betrayal. I wasn't just copying, I was creating! I just thought I was making a creative contribution honoring one of my childhood heros! Who exactly do my memories belong to and why can't I make something creative with them?
Of course the story I just told is completely fictional. But that same scenario has happened thousands of times over as media creators have been slapped with Takedown notices citing the Digital Millennium Copyright Act.
In some cases though creators actually CAN legally remix or reappropriate copyrighted material. That's where the Code of Best Practices in Fair Use for Online Video comes in. The Center of Social Media at American University's School of Communication released this set of guidelines last year to
help inform online media creators of their rights when copyrighted material pops up in their work. In certain cases – like when the copyrighted material is used as an example, or for critique, or just happens to be captured accidentally – media creators have been able to get their content back online.
Fair Use is still a confusing concept to unpack, and the Center for Social Media has just released a helpful video called "Remix Culture – Fair Use is Your Friend" to help creators understand their rights. I spoke to Patricia Aufderheide, the Director of the Center of Social Media, and one of the instigators behind the Code of Best Practices to help us figure out how the code came about and where it's going.
[LEAD IN TO – INTERVIEW EXCERPTS]
Patricia Aufderheide is the Director of the Center for Social Media at American University's School of Communication and
You can follow the Center for Social Media and www.centerforsocialmedia.org.
No need to fire up the peer to peer networks, because you can find links to content from all of our guests, a back catalog of Radios Berkman, and more free content than you can imagine at our website blogs.law.harvard.edu.
This episode of Radio Berkman was produced by me, Daniel Dennis Jones, at the Berkman Center for Internet and Society at Harvard University.
[MUSIC END]
Metadata
http://www.centerforsocialmedia.org/
"Remix Culture – Fair Use is Your Friend" http://www.centerforsocialmedia.org/blog…
To generate a counter takedown notice: http://www.chillingeffects.org/dmca/coun…
MUSIC:
Coconut-monkeyrocket_accidental-beatnik
Entry Filed under: radioberkman