June 2nd, 2009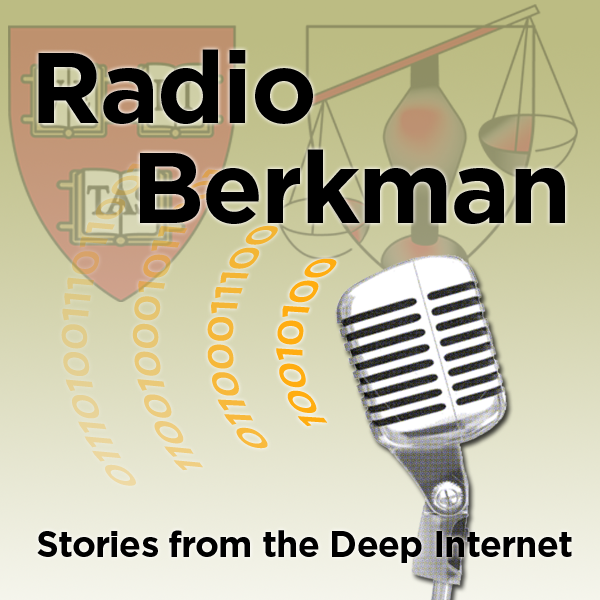 Commons are becoming so common in the digital age (pardon the pun) that they are redefining the term. Music, video, literature, scholarly works, software – all of these can be placed under Creative Commons licenses to allow culture and knowledge to proliferate more freely. Wikipedia operates by similar principles. But where did these principles come from? How do they operate? Where are they going?
Journalist and author David Bollier recently released a history of the digital commons movement, called Viral Spiral: How the Commoners Built a Digital Republic of Their Own. He sat down with David Weinberger to shed some light on this fascinating topic.
Listen:
or download
Reference Section:
Download for free or buy the book Viral Spiral
Follow David Bollier
Bounce back to David's recent talk at the Berkman Center
CC-licensed music this week:
Chad Crouch – "Horizon Event" and "Be Inspired"
See a partial transcript after the jump.
Radio Berkman 124: 2009-06-02_bollier "What the Heck is a Commons?"
What the Heck is a Commons? The answer to this question and more on this week's Radio Berkman.
[MUSIC START]
The idea of a Commons has existed since before the dawn of civilization. The basic concept is that practices for effective use of a resource should be developed among folks who share that resource in common – hence "the Commons". In 17th Century England agrarian communists – called Diggers – established principles for a Commons to preserve farmland and defend themselves from attacks. In the 1970s world governments agreed on the Law of the Sea to prevent the destruction of the Commons that are our world's Oceans. More recently, my landlord agreed that I could use his keys to move his car if I need to get out of the driveway we share.
All of these are excellent examples of Commons, and provide a clue into how people can work together above and beyond a classic government structure to protect and make use of resources that have more than one common user. Commons are sprouting up even moreso with the proliferation of digital technology and the internet, where replication of content is so cheap as to be free, and potential participants so abundant as to be infinite. But it is precisely this infinity – in the digital commons – that presents the challenge. Wikipedia, Flickr's Commons, Creative Commons, the Internet Archive, the GNU General Public License – all of these examples of digitally focused Commons frameworks – challenge the mainstream of traditional for-profit structured corporations, while facing their own internal governance trials.
Reporter and author David Bollier just released a book – "Viral Spiral: How the Commoners Built a Digital Republic of Their Own" – in which he gives a journalistic account of the history of the Free Culture movement. He spoke with David Weinberger to give us more details on how the Commons have evolved in the digital world.
[LEAD IN TO – INTERVIEW EXCERPTS]
David Bollier is the author of the brand new book "Viral Spiral: How the Commoners Built a Digital Republic of Their Own". You can find a link to download the book from our website at blogs.law.harvard.edu along with a back catalog of Radios Berkman and audio and video from recent events at the Berkman Center for Internet and Society.
This episode of Radio Berkman was produced by me, Daniel Dennis Jones, at the Berkman Center for Internet and Society at Harvard University in Boston.
[MUSIC END]
Metadata
Download Viral Spiral: http://www.viralspiral.cc/sites/default/…
Buy the book: http://www.viralspiral.cc/buy-book
Follow David: http://www.bollier.org/
MUSIC:
Chad Crouch – "Horizon Event"
"Be Inspired"
http://www.soundofpicture.com/?page_id=1…
Entry Filed under: radioberkman