December 17th, 2009
A nation-wide survey of 1,812 parents of web-savvy children shows parental support for various strategies to protect their children from negative effects. But strategies resulting in the least disagreement from the children in this survey included those that empower the youth to protect themselves, as well as legal consequences or suspension from school for people who misbehave online. Sahara Byrne, Assistant Professor at Cornell University, gives an in-depth tour of some of the results of this exhaustive study.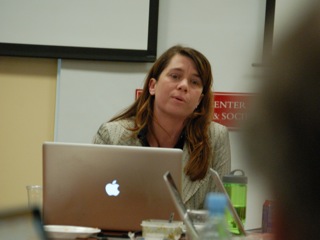 Click Above for Video
…or download the OGG video format!
Entry Filed under: Berkman Center,Berkman Luncheon Series,video