August 4th, 2010
Debates are raging about reduced attention spans and information overload — with particular focus on young people being at risk. How do we manage the increasing demands of network connectivity, from mobiles, email, and social media?
Sharing early findings from a large, three-year study of mobile media use in Australia, Dr Kate Crawford — author of Adult Themes and Associate Professor in Media Research at the University of New South Wales — brings an historical context to the idea of noise, and gives a snapshot of how 'mobile social spheres' are developing, especially among young people.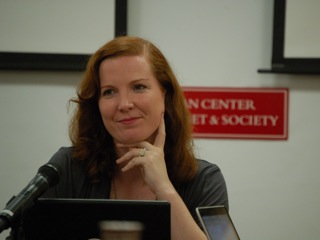 Click Above for Video
…or download the OGG video format!
Entry Filed under: Berkman Luncheon Series,video