December 1st, 2010
In order to support youth in a community, who needs to communicate what information to whom, through which media? Which barriers are in the way of such communication, and how might these barriers be overcome? And what are the devil(s) in the details of just "adding tech"?
In the OneVille Project, students, teachers, parents, mentors, techies, and researchers are co-designing and pilot-testing a toolbox of open source "community communication tools" supporting students individually, across schools, and citywide.
Mica Pollock—an anthropologist of education and Somerville parent—shares her early thoughts on this collective effort to understand and improve a city's ecosystem of communications.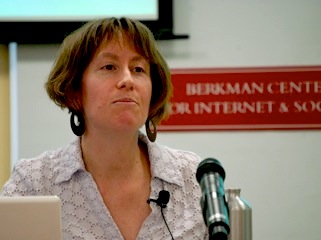 Click Above for Video
…or download the OGG video format!
Entry Filed under: Berkman Luncheon Series,video