January 25th, 2011
Distributed Denial of Service (DDoS) is an increasingly common Internet phenomenon capable of silencing Internet speech, usually for a brief interval but occasionally for longer.
A recent paper released by the Berkman Center sheds light on DDoS attacks on independent media and human rights organizations, seeking to understand the nature and frequency of these attacks, their efficacy, and the responses available to sites under attack.
Co-authors Ethan Zuckerman, Hal Roberts, and Jillian C. York discuss the recently released report: "Distributed Denial of Service Attacks Against Independent Media and Human Rights Sites."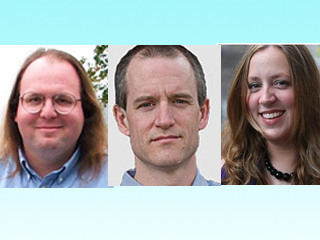 Click Above for Video
..or download the OGG video format!
David Weinberger liveblogged the talk
Entry Filed under: Berkman Luncheon Series,video