April 6th, 2011
With the rapid growth of Internet usage in Taiwan over the last decade has come an increase in cybercrimes such as online fraud, copyright infringement, and access offenses.
In this talk Doreen Tu — prosecutor of Taipei District Court Prosecutors' Office — discusses Taiwan's experiences and challenges of combating cybercrime.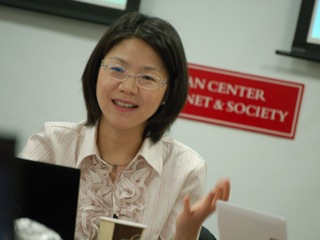 Click Above for Video
…or download the OGG video format!
Entry Filed under: Berkman Luncheon Series,video