October 23rd, 2012
How do you make your own work Open Access (OA)? The question comes up from researchers at schools with good OA policies (like Harvard and MIT) and at schools with no OA policies at all.
In recognition of Open Access Week, Peter Suber — Director of the Harvard Open Access Project — and Stuart Shieber — Professor of Computer Science in the Harvard School of Engineering and Applied Sciences — discuss the Harvard Open Access Project, and suggest concrete steps for making your research OA.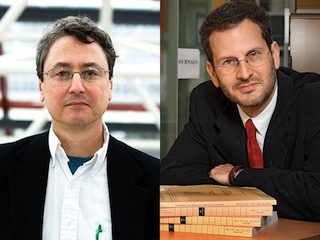 Also in ogg for download
More info on this event here.
Entry Filed under: video