November 20th, 2012
What happens when a movie maker looks to the Web to work around the traditional entertainment system in which he is one of the leading figures?
In this panel, Rob Burnett — executive producer of "The Late Show with David Letterman" and creator of the much admired series "Ed" — discusses what he has learned as an entertainment industry insider trying to use the Web to let his newest project, "We Made This Movie," find its audience.
Rob is joined by independent documentary storyteller Elaine McMillion (Hollow: An Interactive Documentary), and the Berkman Center's David Weinberger and Jonathan Zittrain.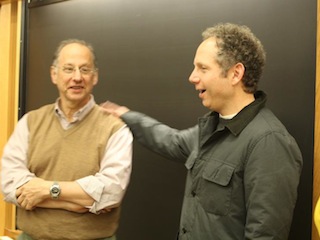 Also in ogg for download
More info on this event here.
Entry Filed under: video