February 7th, 2014
In the wake of the disclosures about government surveillance and the rise of corporate-run applications and protocols, is the idea of an "unowned" Internet still a credible one? The Berkman Center's Jonathan Zittrain moderates a panel, including Yochai Benkler — Harvard Law School — Ebele Okobi — Yahoo! — Bruce Schneier — CO3 Systems — and Benjamin Wittes — Brookings Institution to explore surveillance, and the potential for reforms in policy, technology, and corporate and consumer behavior.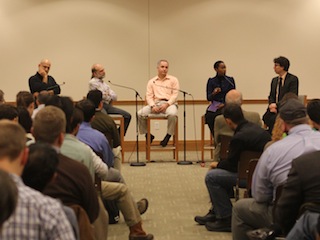 Also in ogg for download
More info on this event here.
Entry Filed under: video