March 25th, 2014
Hateful and even violent speech is familiar online; what's unusual are data-driven efforts to diminish them. Experiments so far have produced intriguing results including: some 'trolls' recant or apologize in response to counterspeech, and small changes in platform architecture can improve online discourse norms.
In this talk Susan Benesch — founder of the Dangerous Speech Project and professor of American University's School of International Service — discusses early research and experiments into managing and responding to hateful speech online, especially in climates where online speech may be tied to offline violence.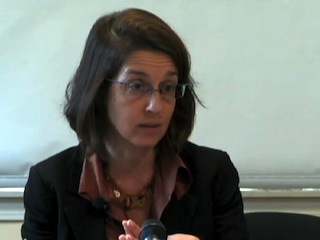 Also in ogg for download
More info on this event here.
Read more here
Entry Filed under: video