April 22nd, 2014
With the democratization of content creation came the democratization of the overzealous copyright claim. Do private agreements between copyright holders and hosting platforms such as YouTube's Content ID system compromise artist's fair use rights?
In this open discussion Elisa Kreisinger — Brooklyn-based video artist and artist-in-residence at Public Knowledge — invites artists, users, and lawyers to share their copyright experiences with hosting platforms, and debate the future of distributing digital arts works online.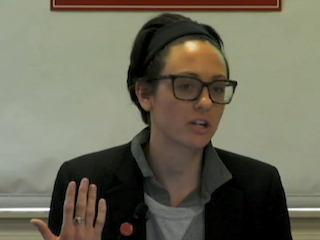 Also in ogg for download
More info on this event here.
Entry Filed under: video