June 24th, 2014
In this talk Dino Sossi — Berkman Fellow, multimedia producer, and Doctoral Candidate in Instructional Technology and Media at Columbia University — presents excerpts from his new documentary film "Home." "Home" focuses on the tension between a younger generation's need for self-discovery and an older generation's wish to move on. Shot throughout Europe and North America, "Home" explores issues of personal identity, memory and collective grief.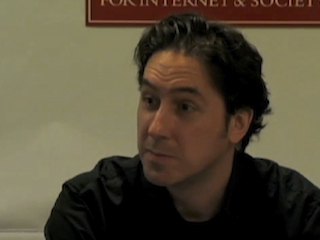 Also in ogg for download
More info on this event here.
Entry Filed under: video