July 8th, 2014
The history of the American red light district is quite brief –- from railroad signal lights to hotel bathroom selfies -– and clouded in myth. Soon it may be lost. In this talk, Melissa Gira Grant — freelance journalist and author of "Playing the Whore: The Work of Sex Work" (Verso, 2014) — reconsiders how communication technologies shape sex-for-sale, proposes that sex work has merged with the network, and discusses what we can learn from how sex workers have remained a step ahead.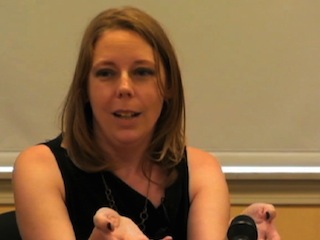 Also in ogg for download
More info on this event here.
Entry Filed under: video