Clay Shirky describes the changing news landscape that has put accountability journalism at risk, and outlines a "journalistic ecosystem" that is needed to preserve essential watchdog role of the press.
This talk was sponsored by the Joan Shorenstein Center on Press, Politics, and Public Policy at Harvard's Kennedy School.
Find links to the summary and transcript of this talk at:
http://www.hks.harvard.edu/presspol/news…
Video by the Berkman Center for Internet and Society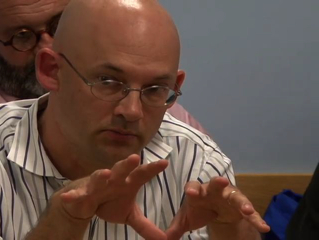 Click Above for Video
…or download the OGG video format!
Add comment October 2nd, 2009