A study published in The Lancet examined the risk of mortality for nearly 4000 babies born with birth defects in 264 hospitals around the world. The study found babies born with birth defects involving the intestinal tract have a two in five chance of dying in a low-income country compared to one in five in a middle-income country and one in twenty in a high-income country.
The team of researchers included many distinguished Paediatric Surgeons from around the Globe under Dr Naomi Wright. The list included key figures from around the World as Prof Adesoji Ademuyiwa (Nigeria), Prof Kokila Lakhoo (Oxford, UK), Dr Emrah Aydin (Turkey), Prof Mahmoud Elfiky (Egypt) and Prof Milind Chitnis (South Africa).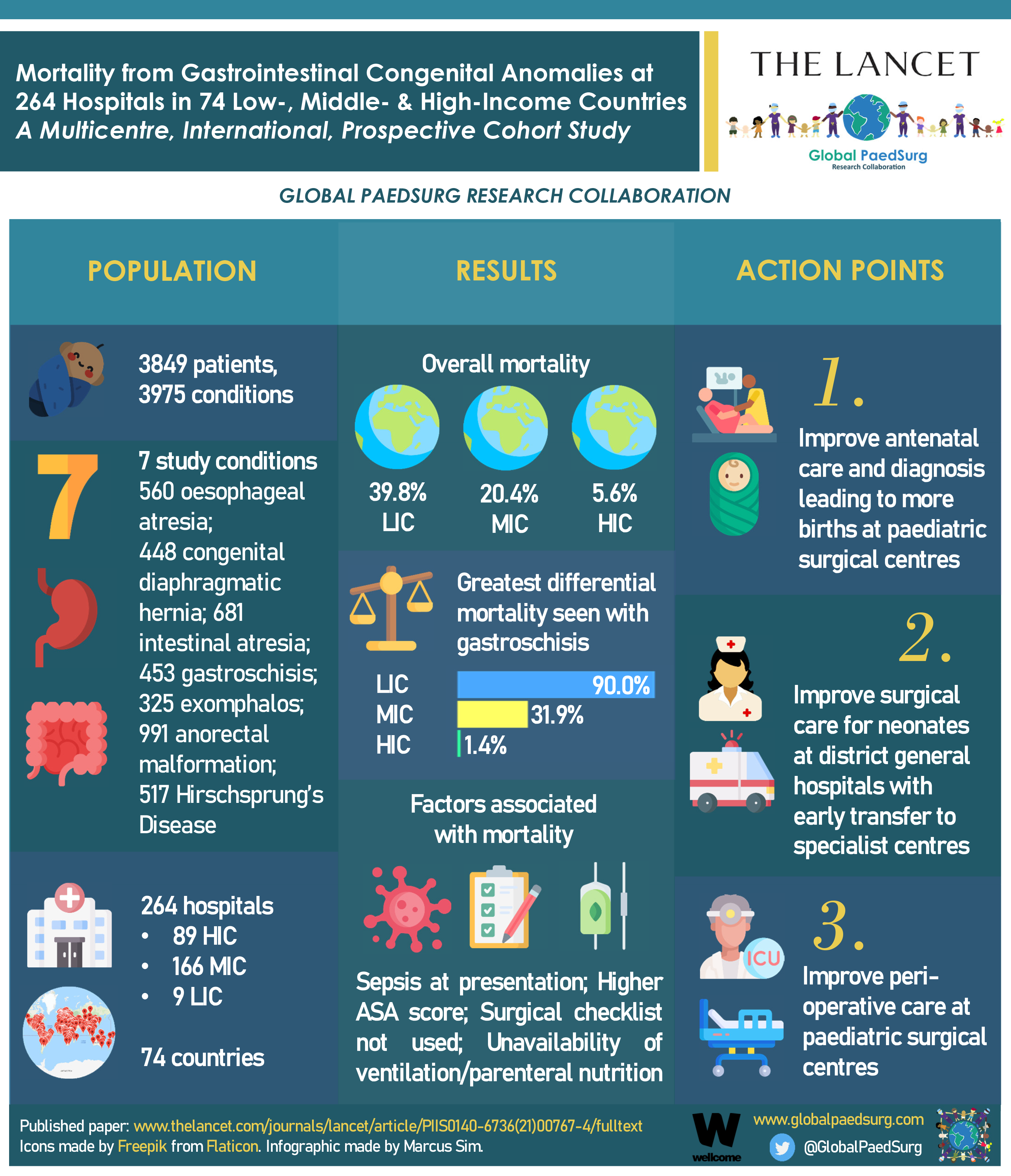 The study also highlights the importance of perioperative care (the care received either side of the corrective operation or procedure) at the children's surgical centre. Babies treated at hospitals without access to ventilation and intravenous nutrition when needed had a higher chance of dying. Furthermore, not having skilled anaesthetic support and not using a surgical safety checklist at the time of operation were associated with a higher chance of death.
The team of researchers found that improving survival from these conditions in low- and middle-income countries involves three key elements:
1) improving antenatal diagnosis and delivery at a hospital with children's surgical care,
2) improving surgical care for babies born in district hospitals, with safe and quick transfer to the children's surgical centre,
3) improved perioperative care for babies at the children's surgical centre.