You may recall our post on September 6th, taking the union rep and the defense counsel for three Schenectady police offers to task for their hyperbolic comments on the courthouse steps.  The officers [Eric Reyell, 29, Gregory Hafensteiner, 30, and Andrew Karaskiewicz, 38] had been accused originally of beating Donald Randolph during an arrest for DWI (those charges were later dropped because the arresting officer never did sobriety tests and never saw Randolph driving).  In September, due to lack of evidence of an assault, the officers were merely charged with the misdemeanor offense of Official Misconduct, for their failure to fill out the required Use of Force forms relating to the incident.
follow-up (May 14, 2010): After an arbitrator recommended his termination from the police force, Gregory Hafensteiner has resigned from the Department.  See "Cops career likely over" (Times Union, May 10, 2010).  Today's Schenectady Gazette tells of a police in-car video showing Hafensteiner kicking Donald Randolph.  See"Schenectady police-abuse video shows kicking incident" (by Kathleen Moore, May 14, 2010, p. A-1; available online by subscription).  Last Tuesday, the Gazette reported that "City police Officer Gregory Hafensteiner, who resigned on Sunday, used excessive force without provocation in the alleged beating of DWI suspect Donald Randolph, the mayor said Monday." ("Schenectady city officials: Office kicked suspect", May 11, 2010)
Well, the Schenectady Gazette reported this morning that "Schenectady County Court Judge Karen Drago has dismissed all charges against three Schenectady police officers."  According to Gazette reporter Steven Cook:
"Drago based her decision on an 18-year-old modification to the state official misconduct statute. The modification, she wrote in her decision, was intended to prevent prosecutors from charging official misconduct when their original intent was to seek assault charges. . . .
The crux of the prosecutor's grand jury case, she wrote, was an alleged assault. The case was also peppered with testimony regarding department policy.
"The court was left with an impression that when it became clear that there was insufficient proof to indict for assault charges, the people then focused their efforts to indict for official misconduct," Drago wrote.
Judge Drago concluded, citing the 1990 statute, that their failure to comply with administrative regulations does not rise to a crime.  Due to a conflict of interest, our local district attorney did not prosecute the case, which was instead handled by the New York Attorney General's Office.  As of this evening, the AG has not decided whether it will appeal or otherwise proceed with the investigation.  The three officers remain on paid leave pending the results of an internal investigation.
update (Dec. 9, 2008): In an article this morning with some additional information, the Schenectady Gazette reports that "Meanwhile, a spokesman for the state attorney general said Monday the state intends to appeal Drago's decision." And, "Through police department spokesman Officer Kevin Green, public safety Commissioner Wayne Bennett declined to comment on the developments Monday, other than to say the internal investigation would now be expedited."  The Albany Times Union covers the story here.
Here's the only section of the New York State penal code that appears to be related to the Official Misconduct charge:
§ 195.00 Official Misconduct.
A public servant is guilty of official misconduct when, with intent to
obtain a benefit or deprive another person of a benefit:
1.  He  commits  an  act  relating  to  his office but constituting an
unauthorized exercise of his official functions, knowing that  such  act
is unauthorized; or
2.  He knowingly refrains from performing a duty which is imposed upon
him by law or is clearly inherent in the nature of his office.
If any of our readers who are criminal law experts are aware of the content of the 1990 amendment, I hope they'll let us all know.
It appears Judge Drago did not believe the internal requirement of filling out a Use of Force form after force is used constitutes "a duty . . . clearly inherent in the nature of [a police officer's] office."  Without knowing more about the caselaw and statutory intent, I can't offer an opinion as to the likelihood of an appellate court upholding Judge Drago's decision.
Hafensteiner's attorney, Michael McDermott told the media today that the legislative intent was not to prosecute crimes for failing to follow administrative policies.
"We always felt that it was overreaching to fit these facts into a criminal prosecution.  We're glad the judge agreed."
If the AG picked a statute that was not meant to cover the facts of this case, I'm pleased that the charges were dropped against the three officers.  I'm still, however, sticking to my guns: The show on the courthouse steps after the indictment amounted to intentional and excessive obfuscation, by defense counsel and the union leader — more Red Herring and Blue Code statements meant to mislead the public.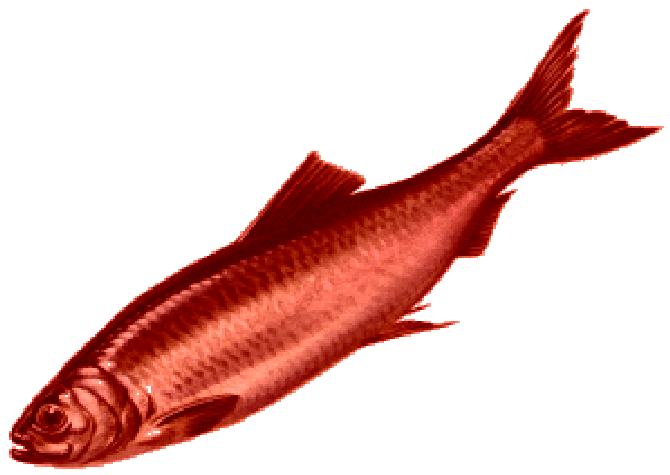 As we described in detail in our earlier post, for example,
Schenectady PBA President Bob Hamilton insisted he could not see how the officers could have benefited from failing to fill out the Use of Force forms.
Karaskiewicz's lawyer Steve Coffey asserted that the sky was falling:
"You're going to start telling the police in this community, including the State Police and everybody else that because you don't fill out a form that adds nothing to the case, that you're going to be indicted?  Is this what you're telling the police in this community?"
And defense counsel Cheryl Coleman cried wolf, saying "I don't know what's next, failure to sharpen a pencil? " and "God, not everything that you do wrong at your job is a crime."
It's clear to me that failure to fill our a Use of Force form after the incident in question, and to turn on a squad car video camera during the incident, are clearly relevant to the original charge of beating a suspect during an arrest. (The Gazette and Times Union editors agree.) They might have been the primary reason why there was insufficient evidence to bring assault charges. These indictments never meant that every failure to fill out a form was official misconduct.  Of course, Hamilton, Coffey and Coleman knew that.  For some reason, though, they felt they needed to exaggerate and obfuscate in order to do their jobs.  As a lawyer and a citizen, I continue to disagree.