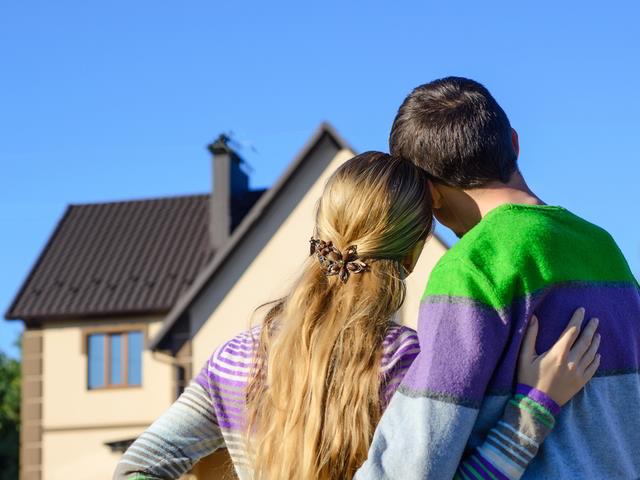 Considerations When Buying a First Home
Do you have dreams and aspirations of owning a home? Are you consumed by making this goal a reality sooner rather than later? Moving out of your parent's home or an apartment can be an awesome feeling. Buying your first house can be daunting as much as it is exciting.
There is a lot to know, and you have little experience to fall back on.
First-time buyers are wise to have an excellent buyer's agent in their corner who can guide them throughout the process. Listening to family and friends for tips and advice can be helpful at times too.
That being said, your first home purchase can be so much easier if you stick to a checklist. By having a first-time buyer checklist, you can tick off all the vital things to do before putting down that hard-earned deposit and signing the paperwork locking you into monthly mortgage payments.
Let's take a deep dive into some of the considerations to think about before buying your first house.
1. Where Will You Be Buying a House and How Much Can You Afford?
The location in which you purchase can often be as vital as the home itself. Knowing where you want to live and why is a crucial exercise. Can you afford to live in the city or town you want? Are there other alternatives that would fit more comfortably into your housing budget?
If you can't afford to buy in your desired area, it will be easier to choose another suburb nearby that is less expensive.
Look at your debt to income ratio and keep your mortgage payments lower than 30% of your gross monthly income. It will be much harder to get a loan when you have significant debts.
Comb over all of your significant debts, such as credit cards and your car loan. If possible, you should try to reduce these expenditures before pursuing a home purchase.
2. Know Your Credit Score and Improve it.
To get a good interest rate, you will need a good credit score, and then you will be able to qualify for a lower interest rate.
Depending on the reporting agency, your credit score range will be between 350-850. Translated, the score goes in grading from being excellent, very good, average, and below average. This helps a lender to determine the risk of giving you a loan.
It would be best if you strived to get a credit score of at least 720 as you will be treated more favorably by lenders.
3. Understand The Deposit When Buying a House For The First Time
You will need an earnest money deposit and down payment to buy your first home. It will be important not to confuse the two as they are different. The earnest money is the funds you put up to show a seller that you are sincere about buying their property.
You might look at it as security that you're not going to walk away from the transaction – hold your feet to the fire, so to speak.
These funds are generally either held by the listing agency or the title company until the property closes. You can expect the earnest money deposit to be anywhere from 1 percent to 5 percent of the purchase price. If you are buying new construction, it could be ten percent.
Down payments, on the other hand, is the money going toward the purchase of the property. These funds are the difference between what you are paying for the home and the amount of money you're taking out for a mortgage.
There are numerous down payment requirements depending on the type of loan program you choose. It is possible to buy a home with no money down if you are a veteran or are buying in a rural area. These two financing options are known as VA and USDA loans, respectively.
You can also put as little as 3.5 percent down with an FHA loan and 3 percent down with a conventional mortgage. Discussing all of these mortgage options with a mortgage broker would be an excellent idea. They will be able to advise appropriately what works best for your situation.
4. How Much Can I Borrow When Buying a Home?
Look at your priorities, and go to a few lenders. Make sure to get mortgage pre-approval in written form. You will need to receive a mortgage preapproval letter which will spell out the terms in which the lender will be giving you. The preapproval letter will be something a seller, and their real estate agent will be looking for.
Make sure it is a mortgage pre-approval letter and not a prequalification. The lender should be verifying your employment, income and checking your credit score. Without these checks, a mortgage letter is worthless.
It is wise to get this done in advance of looking at homes, so you know exactly what to be looking at.
5. What The Housing Inventory Look Like For My First Purchase?
If your chosen suburb has a mixture of houses and townhouses, it will probably be cheaper to start with a nice townhouse in a good location. The condo or townhouse will be a property that you can always hold when moving to a house later on.
Start intensively attending open houses, and you will know how much competition is out there for your property choice. Ask your Real Estate agent for a list of recent property sales. Look them over to determine the range in which houses are selling for. Consult your agent as well on where the market is headed. Are home prices rising, falling, or steady?
If you are buying in a rising market, it often goes up quite quickly because people suffer from fear of missing out.
The longer the property sits on the market, the less likely it is to sell, and if the owner has bought elsewhere, he/she may become anxious and drop the price. Once that happens, you may well be able to snap it up, as you are in a position to wait a bit longer.
6. Don't Rush Your Purchase as a First-Time Buyer
You are in a great position to be cool, calm, and collected. Your pre-approval will usually last for three months. This will give you plenty of time to look at all the properties in your price range that are available in your area.
There are usually many housing alternatives available. You may find the American dream of a free-standing 4 bedroom home with a double garage isn't necessarily your ideal property. It can be great fun living in a large townhouse community, especially with newer ones with a gym and a pool.
Final Thoughts on Buying a First Home
Once you find your first home, remember it is just a start, and you won't be there forever. If it is in a nice area close to shops and transport, it will be a great stepping stone for buying a larger property in the future. Above all else, make sure you do plenty of due diligence. Never rush your decision, or you'll have the awful feeling of buyer's remorse.