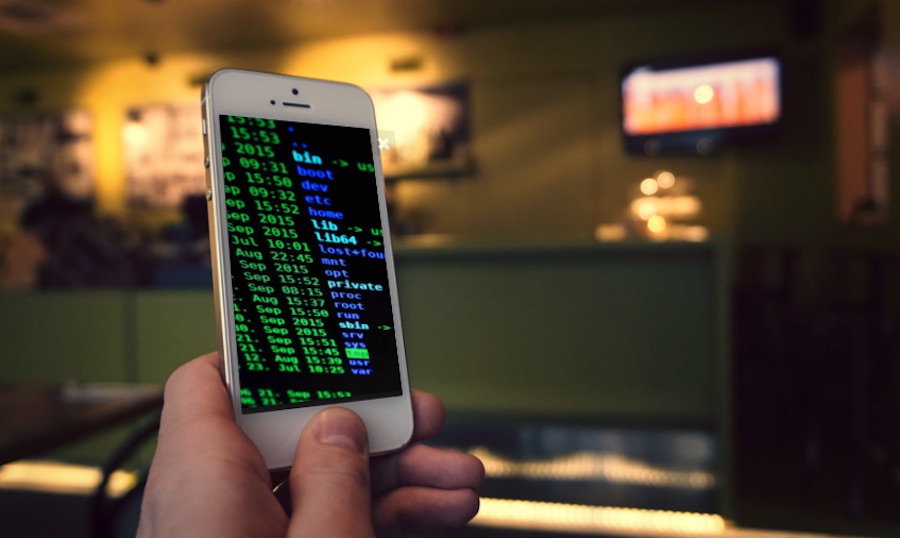 HACK AN iPHONE WITH NUMBER:
Contact

info@remoteglobalhacking.com

Register an account with the Remote Global Hacking

Provide target's iPhone Number

Provide either of the Target's iCloud or Passcode

Internet access for target device
The Hacker News confirmed that the iOS hacking Service does store decrypted and encrypted emails in device dashboard storage; instead, once a user opens the email, it's decrypted and solely keeps it in the memory for the transient time the user has the message screen open.
'That said, it's vital to recollect that when a hacking tool is compromised, it becomes more and more tough to shield information regionally, that is why we have a tendency to advocate that users activate to use it's PIN/TouchID/FaceID protection to remotely gain access to any iOS app.
"These newer findings by Hackers for hire at http://remoteglobalhacking.com make sure that the attacker's spyware is so possible and effective in remote penetration into Hacking facebook using a home button on its dashboard by a simple double tap.
It is currently confirmed that within the past six months, Many websites have been remotely accessed through malware injected remotely via iPhone devices with access to major platforms representing a substantial  effect by the iOS Hacking service to spy on the iOS operating system."
iPhone Hacking Service from remoteglobalhacking.com for Hacking a iPhone:
iMessages, Screen time, Text, and SMS Messages (including deleted ones).

Private Messages on Messenger, Instagram, Twitter, WhatsApp, Kik, and more

Web Browser History (Chrome, Safari, etc.)

Social Media Posts and Activities on Facebook, Instagram, Snapchat, and Twitter.

Call log of incoming and outgoing calls, with date and time stamps.

Photos and videos stored on the iPhone or Android smartphone.

Stealth camera allows you to trigger the target camera to take photos of the phone's surroundings.

Keylogger feature records the login information to apps and accounts.

Real-time phone GPS location tracking using a Google Maps Customer Support Line is available Monday-Sunday 7am- 7pm.

remoteglobalhacking.com
Use:-info@remoteglobalhacking.com for the service listed below;
Services to Spy on iPhone Text Messages.
Hack an iPhone Text message: info@remoteglobalhacking.com
hire a hacker for cell phone

bank hackers for hire

hire a hacker proof before payment

i need a hacker to help me

i need a hacker for free

gateway to hackers

solidarity hacker

how to hack an iphone remotely free

how to hack iphone from android phone

how to hack an iphone text messages

scan iphone for spyware free

iphone hacker needed

iphone spyware removal

how to hack into iphone from pc

If you have been wondering how to Rent-A- Hacker for a cell phone hacking to catch a cheating spouse or for related matters, then you simply need to know everything about this iPhone monitoring and Tracking Software offered by "info@remoteglobalhacking.com "
Hack iOS To Spy on iPhone SMS Text Messages
Every text message is logged even if the phone's logs are deleted. Text messages are extremely popular these days amongst all mobile users. Today's young kids prefer text messages to voice calls.
iOS Hacker on iPhone For GPS Location
GPS positions are uploaded in periodic, regular intervals on a Google Map. Our GPS monitoring feature can be extremely handy for the parents confused about where their children go when they are out of the home.
How to Spy on iPhone Social Media Accounts
You can use the iPhone spy service for Facebook, Twitter, Instagram, Skype…and more. All of us are well aware of the problems caused by the extreme popularity of different social networking platforms.
Many parents complain that their children are wasting valuable study time accessing social networks like Facebook, Twitter, etc. from their mobile phones. Similarly, many organizations now suffer from the loss of effective working hours because of the social media habits of their employees hence, the reason why many parents want to hire a hacker to spy on an iOS device remotely.
Phone Hacking Live Control Panel
Out of hundreds of mobile monitoring applications in the market, Ours has built its reputation as a highly sophisticated yet user friendly alternative. Our Live Control Panel deserves all the credit behind making it the best iPhone Spy Mobile App service and number one choice for the average person.
How to Spy on iMessages on iPhone
iMessage monitoring feature is an extremely popular alternative for people looking to record all messages sent from and received by an iPhone, iPad, or Android device. Instead of the text messaging feature of the carrier, these advanced mobile devices use iMessages.
iOS Hacking for Photo & Video Log
All photos & videos taken and received by the phone are recorded & are viewable. Nowadays, almost all of us use our mobile devices to capture and store photos and images of things.
How to Spy on iPhone Call Logs
Each incoming and outgoing number is logged along with duration and time. Seeing the list of incoming and outgoing calls from the target phone is one of the most basic expectations of a mobile monitoring application.
iPhone Spy Apps for Browser History
Cell phone monitoring programs are often used by people who want to restrict the target phone users from accessing certain types of websites.
iPhone Hacker to Hack with Retrieval Ability
www.remoteglobalhacking.com is a Mobile phone Spy service that has the ability to retrieve all deleted messages and media files from a mobile phone history using their remote server. Only the Phone number or the iCloud username or password would be required for the retrieval in the cases that involve an iOS device while Android devices require only the Phone number and mobile network service provider.
CONCLUSION:
Each day we hear more reports about terrible stories involving sexting, infidelity, cyberbullying and predators just to name a few, all of which can end in devastating, lifelong circumstances for our children. info@remoteglobalhacking.com is here to help parents stay aware of their kids' online activity and guide them as they navigate the choppy waters of the digital world.