A recent interview of the Minister of Civil Affairs Li Liguo reveals an encouraging signal from the Chinese government that the non-profit organizations (NGO) registration will be significantly easier in the future.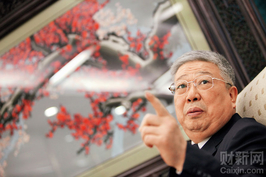 Current national regulations stipulate that NGOs must find government supervisory entities before they register with civil affairs departments. Most government agencies were reluctant to take responsibility for supervising NGOs, and as a result some NGOs have chosen to register as business enterprises. Such registration brought difficulties and legal risks.
This mandatory requirement has been used by the Chinese government to control NGOs and censor their activities. Since most NGOs cannot meet such requirement, and they are registered as business enterprises, the government can always "enforce" the law against them if their activities offended the government.  Open Constitution Initiative, for instance, was targeted because of its bold activities to promote constitutionalism, and its leader Xu Zhiyong was imprisoned for alleged tax fraud.
The Minister of Civil Affairs Li Liguo said that the government would allow NGOs to register directly with the Ministry Civil Affairs (or the local department or bureau of civil affairs) without having a government supervisory entity. He also said that this year his ministry would seek to promote nationwide the more liberal Guangdong experiment allowing social organizations to register directly with Civil Affairs, and before finalizing the NGO registration reform the State Council Legislative Affairs Office would have to revise various regulations.
The Chinese version of the interview can be found here.