March 3rd, 2009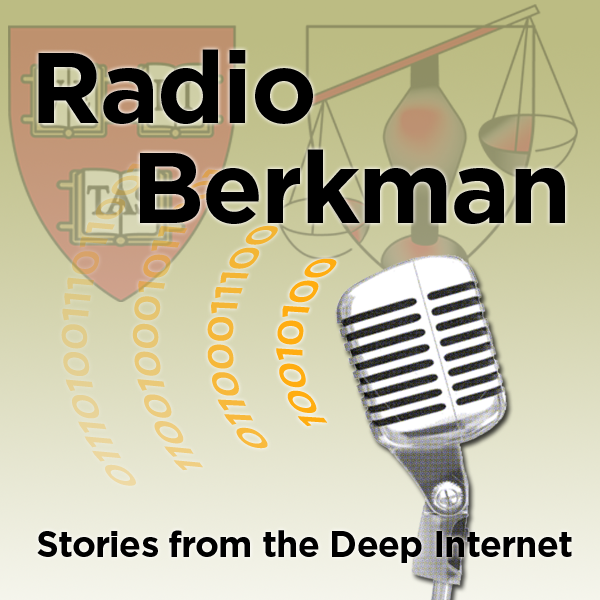 Is scholarly research being held hostage by the academy? Some seem to think so, and some are doing something about it, by creating a new model for the scholarly publishing industry – called Open Access. The Open Access model offers scholarly work free of charge and free of copyright online. However, achieving Open Access may be easier said than done.
Last week Peter Suber, Senior Researcher at SPARC gave a great presentation at Harvard University (check it out here), so we thought we'd pick his brain for a bit on the battle for Open Access.
Get involved:
Subscribe to Peter's blog
Listen:
or download
CC-licensed music this week:
Podington Bear – "Jackie and Floyd"
My Morning Jacket – "One Big Holiday"
See a partial transcript after the jump.
Radio Berkman 111: 2009-03-03_suber
What's so interesting about the politics behind scholarly research publishing? The answer to this question and more on this week's Radio Berkman.
[MUSIC START]
If you've spent any time in the ivory tower you may have heard the phrase "publish, or perish." If you are a professor or researcher the meaning of that phrase is all too familiar – and you probably spend a hefty chunk of your time researching, writing, and, most importantly, getting your work published. Do this regularly enough and you might get a parking space, a fancy office, university gym membership, and, oh yeah – TENURE.
But where does your research go once it's published in that journal? Your earthshattering analysis of Don Quixote's taboo relationship with Sancho Panza; your innovative recipe for rocket fuel made from household dryer lint; your study of the surprising linkages between papercuts and mad cow disease; all of that research you poured years into, is – let's face it – most likely destined for a journal that will gather dust on library shelves. And that's if you're lucky.
According to one group, the tendency of research to languish underused, undercited, and out of reach can actually have a chilling effect – and not just on a professor's ego. The website of the Scholarly Publishing and Academic Resources Coalition or SPARC reports that the costs and restrictions of traditional journal access have stifled the flow of communication between researchers, library collections, and the scholarly community at large.
SPARC and their allies promote an alternative to the high expense and limited reach of the traditional research and publishing treadmill – which they call "Open Access". Under Open Access, a scholar's work is published free of copyright and free of charge online. Supporters say that removing these barriers will "accelerate research, enrich education, share the learning of the rich with the poor and the poor with the rich." But this model faces stiff opposition, and we may just be at a turning point.
Peter Suber, a Senior Researcher with SPARC and Research Professor at Earlham College, recently spoke to an overflow crowd at Harvard University about Open Access. David Weinberger caught up with him after to get some thoughts on the battle that lies ahead for proponents of Open Access, and the promising future that might lay beyond that.
[INTERVIEW EXCERPTS]
You can find out more about Open Access by visiting SPARC's website at www.arl.org – that's SPARC. Check out our blog for more ways to get involved, including links to Peter's blog.
In fact, here's another good reason to visit the Radio Berkman blog – we're trying something new this week – posting the transcript of the intro and outro to this show. We'd like to do a transcript of the whole program, but simply don't have the resources. Do you know anyone who might like to transcribe our episodes? Would you like us to give a test drive to that speech-recognition software you've been tinkering with? Leave us a comment at blogs.law.harvard.edu and we'll be much obliged.
This episode of Radio Berkman was produced by me, Daniel Dennis Jones, at the Berkman Center for Internet and Society at Harvard University. You can find more programs like this, and subscribe to our podcast at blogs.law.harvard.edu
[MUSIC END]
Entry Filed under: Berkman Center,radioberkman