September 17th, 2009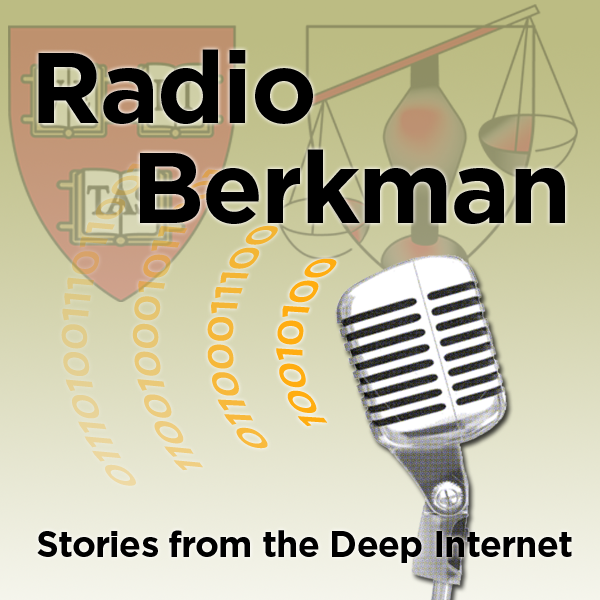 Have you ever said something you wish you didn't? Put your foot in your mouth? Insulted someone, cursed, or threatened somebody? In the real world, you can whisper your most seditious thoughts, and hope they don't come back to bite you.
Well, online, your comments are archived indefinitely. And if you don't want those comments traced to you, you can just choose a funny forum name, or remain anonymous.
But you are NOT anonymous. Believe it or not most of your anonymous blogs, comments, forum posts, and even emails have tiny digital fingerprints that can lead right back to you. Not a big deal if you're commenting about how awesome "Blame it on the Rain" was on a Milli Vanilli fan board. But a growing number of online anonymous wordsmiths are being unmasked as they become the subject of civil suits.
Sam Bayard, a Berkman Fellow and Assistant Director of the Citizen Media Law Project has his eye on such cases. And today, we'll try to figure out whether legal action could put online anonymity out of commission forever.
Listen:
or download
…also in Ogg!
Reference Section:
A collection of some recent cases of anonymity under threat
Some recent posts from the Citizen Media Law Blog
A link to Dan Gillmor's comments on anonymity:

"When you read or hear an anonymous or pseudonymous attack on someone else, you should not just assume — barring persuasive evidence of the charge — that it's false. Assume that the accuser is an outright, contemptible liar."
CC-licensed music this week:
Brad Sucks: Dropping out of School
J Lang: Crazy Love
See a partial transcript after the jump.
Radio Berkman 130: Adventures in Anonymity: Part One
Is anonymity a right we should demand when it comes to speaking online? Or is the ability to speak from behind a mask merely a privilege we take for granted? We explore the anonymous and more on this week's Radio Berkman.
—-
Bloggers, forum posters, and commenters the world wide web over employ the power of the anonymous pen to utter the most seditious of their inner thoughts, without fear of repercussion. However, repercussions do occur, and a flood of defamation cases against anonymous web scribes might give us the impression that the web is nothing more than a glorified bathroom wall, a blank slate for bloggers to tar others with the most pernicious of epithets, and damage reputations.
Well the victims of defamation from the ubiquitous anonymous have had enough – and are fighting back. All over the country – and the world – the allegedly defamed are using threat of legal action, not just against the anonymous scribes, but against those who might shield IP addresses, email addresses, and other digital fingerprints.
With new cases in the news every week, one might think anonymity is under threat. Some blog host like Google, who operates blogger.com, or perhaps the Supreme Court will declare, "okay, enough is enough, No more going incognito. If someone's going to call someone else a skank, they have to put their name on that comment."
Well, we have to take into account that not all anonymous speech is equally heinous. After all one person's bathroom wall graffiti is another person's Federalist Papers.
How is society dealing with anonymous speech as it makes its way from cyberspace, to the real world, and into the courts?
To shed some light on this, we talked to Sam Bayard, a fellow at the Berkman Center, and Assistant Director of the Citizen Media Law Project. He's been following anonymity in cyberspace for sometime, and catches us up with some of the cases, recent, and historic, that inform our perspectives.
——–
Sam Bayard, that's his real name, not a pseudonym, is a fellow at the Berkman Center, and Assistant Director of the Citizen Media Law Project. You can find out more about some of the cases Sam talked about by visiting our website, blogs.law.harvard.edu
You can also share your perspectives with us – in the comments section.
Radio Berkman is produced by me, Daniel Dennis Jones, at the Berkman Center for Internet and Society, at Harvard University, in Cambridge.
Entry Filed under: radioberkman