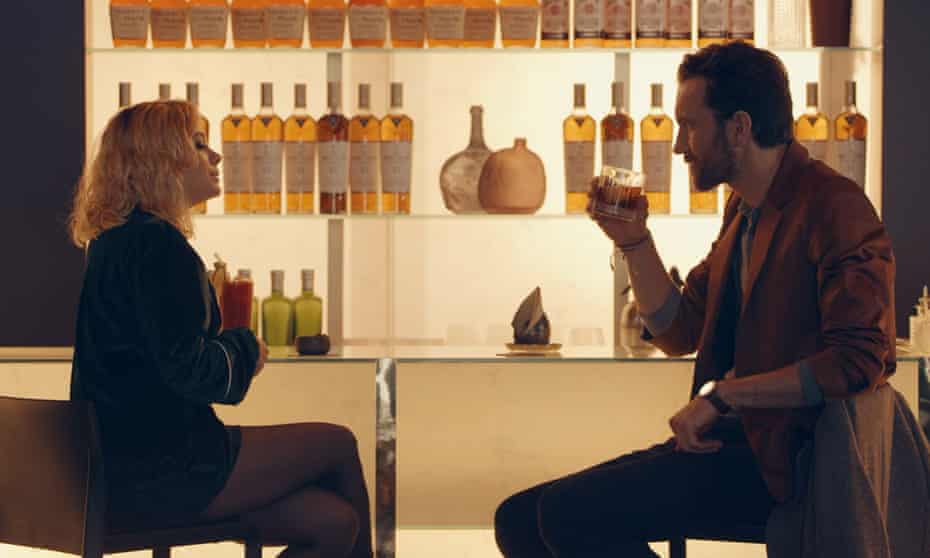 Spoiler Alert [this review contains information about the central plot twist in this thriller]
I never thought I would be quoting Jacques Lacan to make an argument, but the French psychoanalyst provides the basic premise for Kike Maillo's film about the return of the repressed. The unconscious, Lacan told us, is "structured like a language," and it gives us "the discourse of the Other."
Those concepts came to life as I watched A Perfect Enemy, with its two protagonists, a Paris-based architect named Jeremiasz Angust, who has gotten away with the murder of his wife, and a young Dutch woman named Texel Textor. "Texel" is one of the Dutch Wadden islands, off the coast of the Netherlands. Textor, as the twenty-something from Amsterdam reveals, comes from the Latin "textere," meaning to weave. In other words, her name signifies what she calls "words woven together," though she would prefer to have it signify "the one who weaves text." "It's a shame I'm not a writer," Textor tells her weary, mildly annoyed interlocutor, who responds that she can always start.
And start she does. Texel begins weaving plots, telling autobiographical stories about disgust, fear, love, all permeated with violence and homicidal rage. Each story she tells resonates with something in Jeremiasz's past, memories of childhood violence culminating in the murder of Isabelle, the women beloved by both Texel and Jeremiasz.  And killed, first in a story told by Texel, then in an account related by Jeremiasz. What?  That the duo are in fact doubles, one real and the other the embodiment of twenty years of repression, takes some time to register. For me, it was the uncanny moment at the Charles de Gaulle airport, when Jeremiasz strides through the airport, followed by Texel who mocks him by mimicking his every gesture and his body language.
The reveal, which comes late in a film that takes advantage of tropes from "The Sixth Sense" to choreograph its central illusion/delusion, suddenly makes sense of Texel's name and of the encoded plots she weaves. Presto! The stories she weaves, her "lies," turn out to reveal a higher truth. She becomes not just the voice of the conscience, speaking in the symbolic language of the unconscious, but also the enemy within that will prevent Jeremiasz from committing the perfect murder (even if he may still elude the criminal justice system).
What is fascinating to me is that the film evidently changed the gender of the uncanny Other from male to female (and the name from  Textor Texel to Texel Textor). And in line with a literary and mythological tradition that genders justice, revenge, and nemesis (along with all manner of furies) female, the embodiment of Jeremiasz's guilt emerges as a sassy twenty-something, a woman who could be the child  whom  Isabel, not coincidentally on her way to Amsterdam, was carrying. And what are the weapons of this lethal figure but those that women have been wielding for centuries in the name of justice: words and stories, images woven, and plots spun.