March 31, 2010 at 12:26 am | In
fashionable_life
,
just_so
|
4 Comments
For over 30 years, I've gotten my eyeglasses from sunglasses. It started in the early 70s, with Ray-Bans. I had a pair of yellow-lens "shooter" aviators, in gold. They were a fashion statement, somewhat restrictive, but a hell of a lot of fun. I relinquished them a few years later in favor of tortoise-shell Ray-Ban Wayfarers, which lent themselves more readily to everyday wear.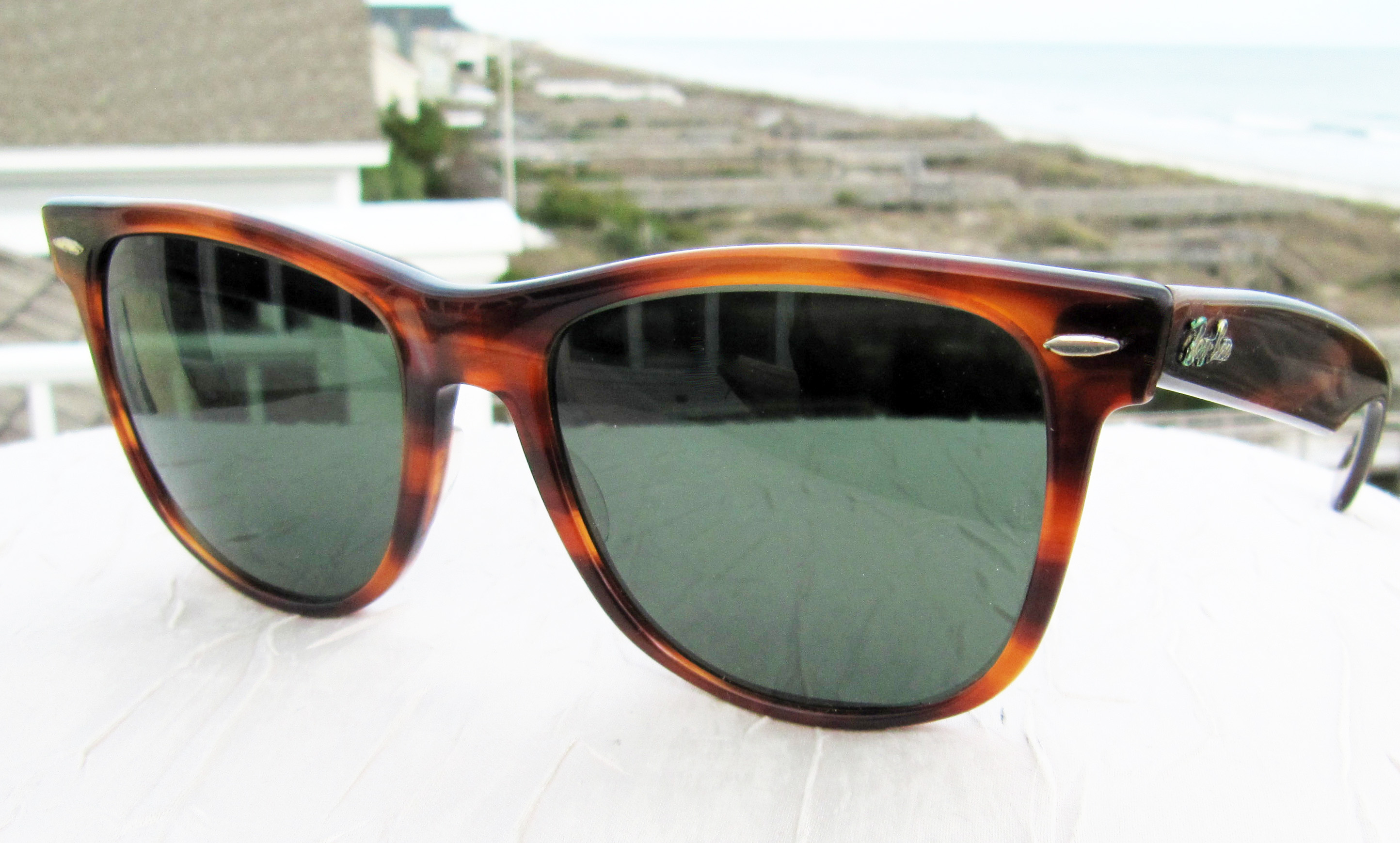 Here's what you do: find a great pair of sunglasses, high-end and good quality, that look smashing on you. Get the optician to pop out the lenses, and then try the "glasses" on to get a sense of what they'll look like with clear glass. If they work, have the optician mount prescription lenses in those frames. Get polarized lenses that darken outside – sunglasses!
Lately, I've run into opticians who insist that only certain frames are suitable. I don't know where that idea springs from. Any good quality frame should work.
Here's Carole Lombard in a pair of aviators that look a lot like the ones I had.
Of course I don't look like Carole Lombard, but …oh well!
Just remember that the right glasses can be positively transformative.
PS: I originally wanted to include a picture of me wearing my glasses, but couldn't find one. Updating Skype this morning, I realized that there is one online, taken about 4 years ago. Clearly, my current glasses fall into the Carol Channing category: wide-eyed and maybe a bit dizzy (even though I'm resting my chin on my wrist, bored):
I think my next glasses should have a different flavor: sharper, more focused, signaling precision. …At least that's what I think I want.
See how complicated glasses really are?
4 Comments
Sorry, the comment form is closed at this time.
Theme: Pool by Borja Fernandez.
Entries and comments feeds.